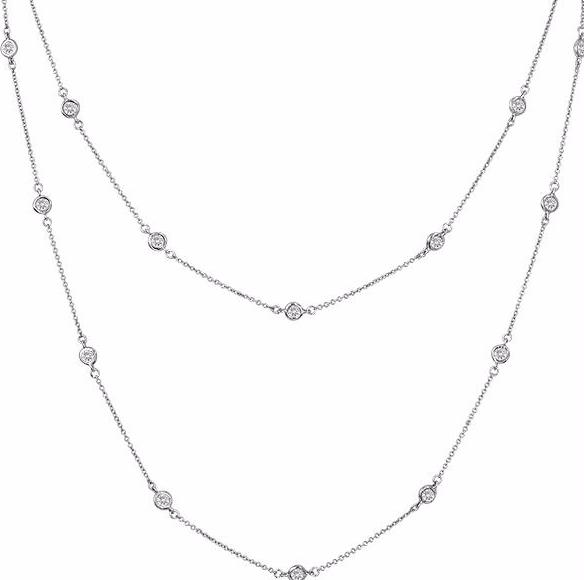 Sterling Silver 54 Inch 6-in-1 Necklace
$498
P10025-SVR
Please view video below this product description.
Product description:
This necklace is one 54 inch strand that may be worn six separate ways. It can be worn as one long piece, wrapped twice, wrapped twice with one slightly longer loop and one shorter loop, wrapped three times around the neck, wrapped multiple times as a bracelet, or worn down the back as Jennifer Lawrence did at the Oscar's! Our necklace was featured on the Today Show to recreate Lawrence's look. Please see images on model for separate ways to wear. This necklace also looks stunning worn with our other necklaces, including our Sterling Silver Short Floating Necklace. Two of the 54 inch strands look lovely worn together for a layered look. Necklace is interspersed with the finest grade cubic zirconia. Necklace will come packaged in a beautiful organza bag with enclosure card, inside of a silver gift box with satin lining and bow.
Material Content: Sterling silver, finest grade hand-selected and hand set cubic zirconia, precious rhodium (platinum) plating
*Please view 360 degree video of necklace shown directly below.