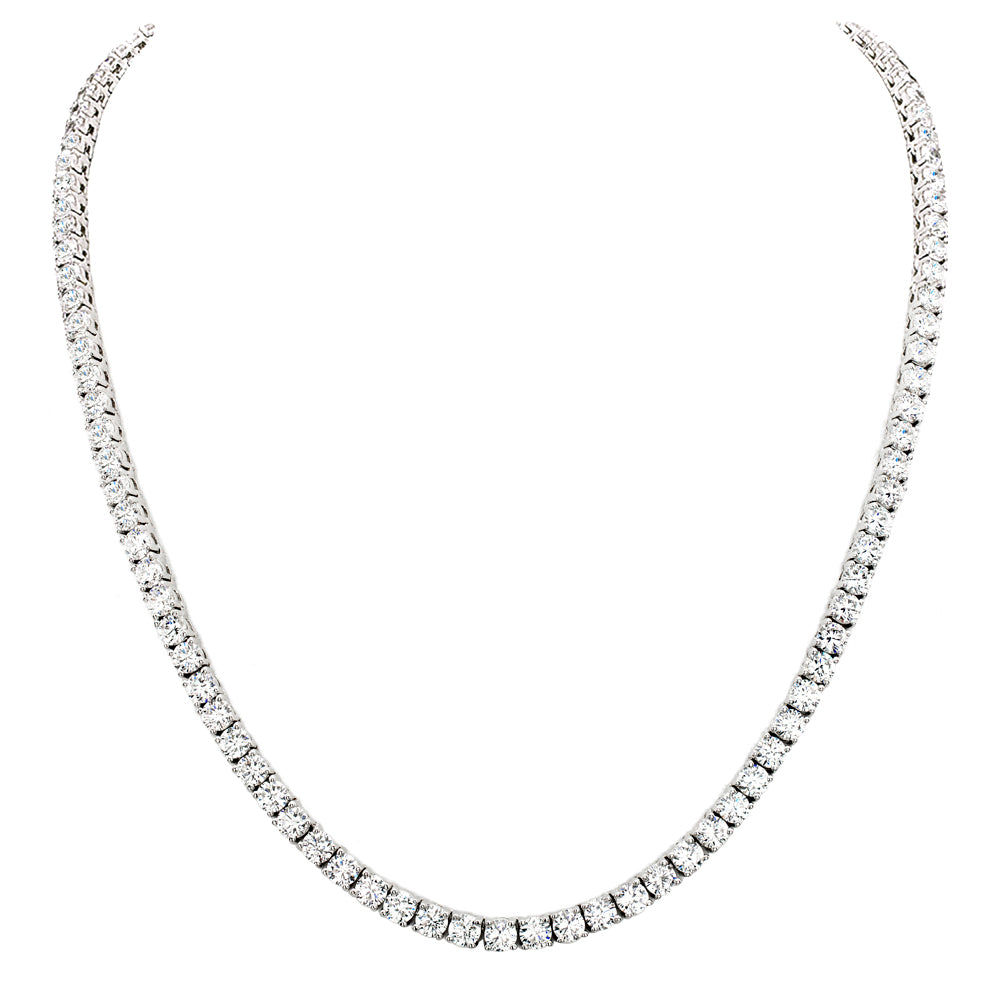 Silver Classic Tennis Necklace with Double Security Clasp 18"
$839
Z10058
Please view videos below this product description.
Product description:
This tennis necklace is an exquisite and classic piece. It features hand faceted illustrious round brilliant cut stones, of approximately .25 carats each. Necklace is created with the finest grade hand-selected and hand set cubic zirconia, each in an individual prong setting. It also features our unique security clasp, with an inside locking mechanism, as well as an outer security closure. It is an exact match to our 4mm Classic Tennis Bracelet. Please view additional image of necklace on model. The necklace may also be custom shortened. For more information about this custom service, please email contact@blingbywilkening.com. Necklace will come packaged in a beautiful organza bag with enclosure card, inside of a silver gift box with satin lining and bow.
Necklace is shown with the Silver Victorian Clear Teardrops and the Silver Sapphire-Hued 8 Carat Emerald Cut Ring. It is also shown with two of this Classic Tennis Necklace together, one in 16.5" and one in 18"
Material Content: Finest grade hand-selected and hand set cubic zirconia, precious rhodium (platinum) plating
*Please view 45 degree and 360 degree videos of necklace shown directly below.
Clasp demonstration video with designer: