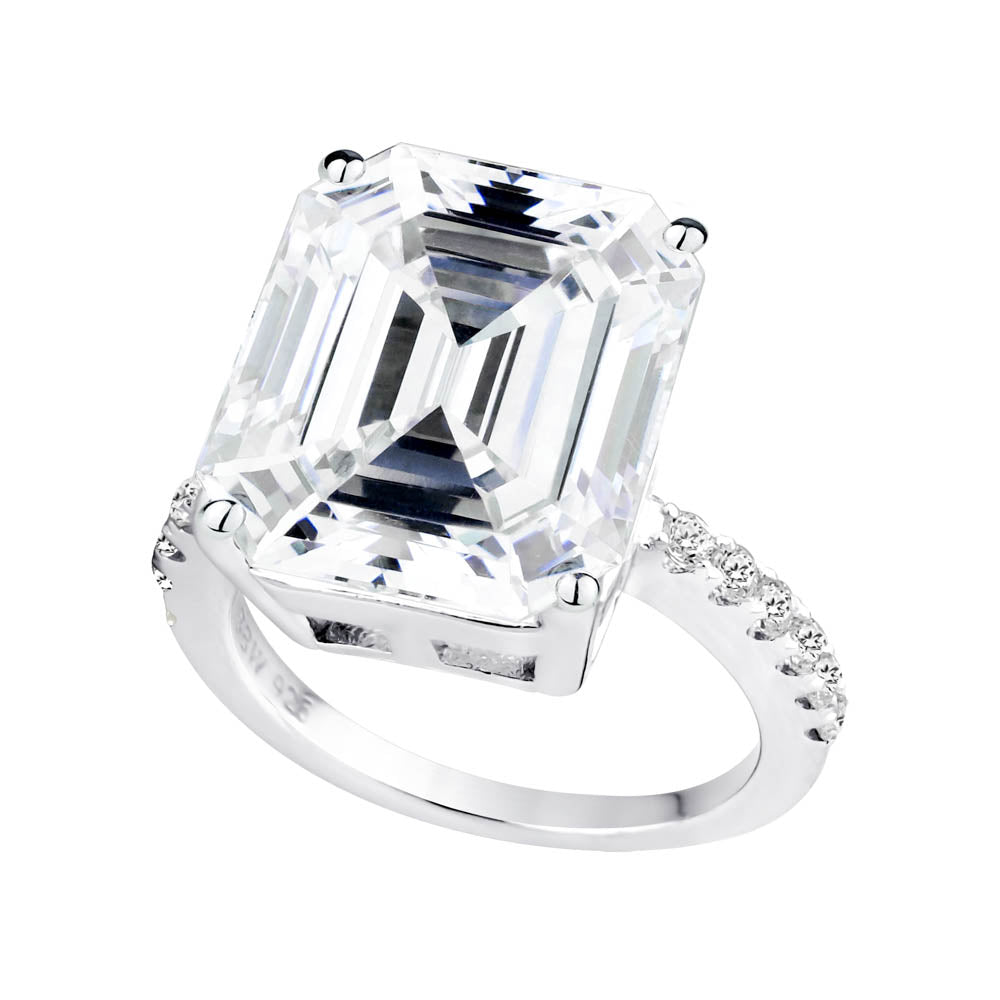 Sterling Silver Clear Emerald Cut St. Moritz Ring
$695
Z30321-5
Please view videos below this product description.
Product description:
The breathtaking centerpiece in this remarkable single stone ring creates a mesmerizing and alluring statement. The sleek lines of the elegant stone are complemented perfectly by the classic band. 
Emerald cut center stone is a feat of consummate craftsmanship. The luminary of this exquisite ring are the perfectly angled corners, which help to reveal a kaleidoscopic effect of brilliance and fire that dances with every movement of the hand. Band features clear brilliant stones, each set with 4 prongs per stone, for unparalleled quality and durability.
Center stone measures 11mm x 13mm, and weighs approximately 9 carats. All stones are clear but are shown reflecting other colors because of the brilliant faceting. 

Please view additional image of ring shown on model's hand for size scale.
*Please indicate your ring size in the sizing box. If your size is sold out, or is not listed, please email contact@blingbywilkening.com or call our office at 505-280-8637, so that we may check size availability across our additional locations.
Ring will come packaged in a beautiful organza bag with enclosure card, inside of a silver gift box with satin lining and bow.
Material Content: Sterling silver, finest grade hand faceted and hand set clear cubic zirconia, precious rhodium (platinum) plating
*Please view 360 degree video of ring shown directly below. Additional video also showcases ring on model's hand.