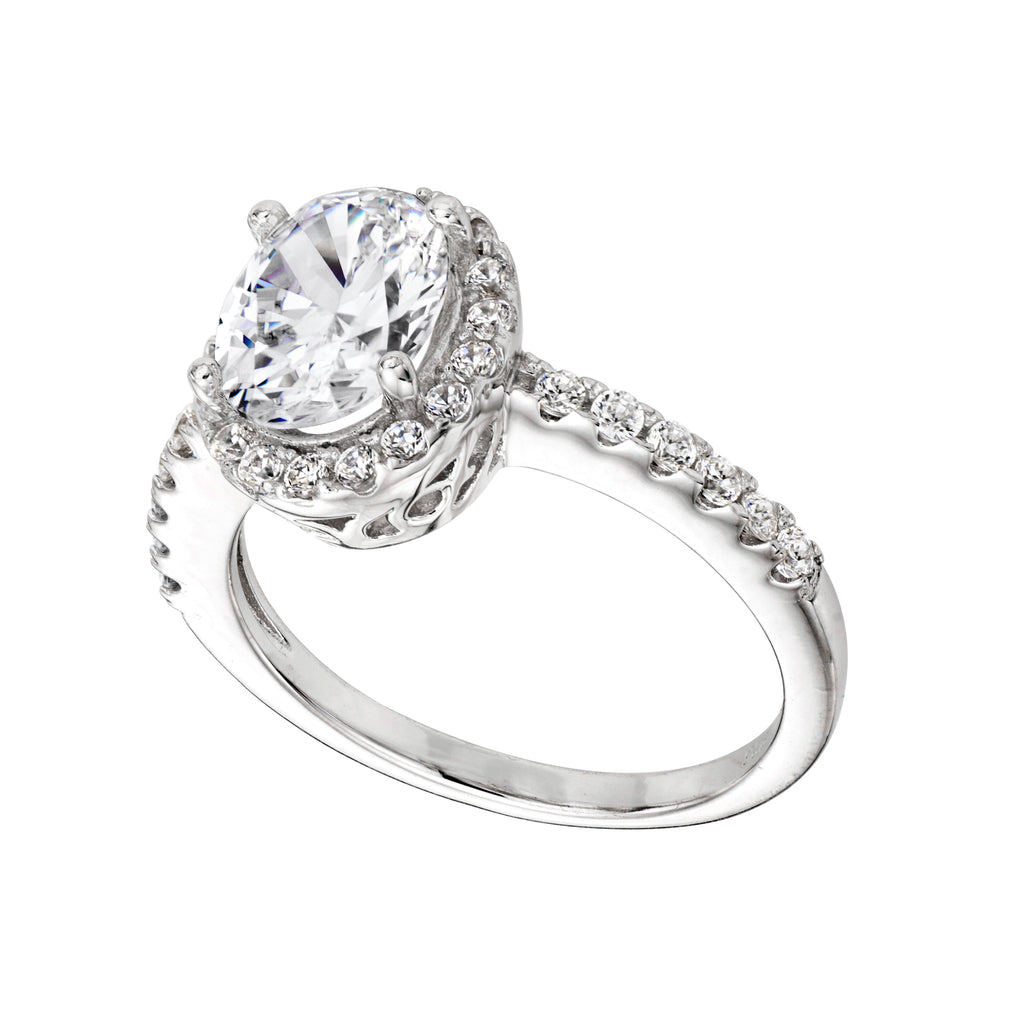 Sterling Silver 2.5 Carat Oval Ring
$379
Z1008945-4.5
Please view videos below this product description.
Product description:
Exquisite ring is timeless and classic. Center stone is approximately 2.5 carats, and is faceted as the most finely cut diamond. Stunning gallery setting under the center stone  is magnificent with an ornate filigree design.
All stones are clear, but are shown reflecting other colors because of the brilliant faceting. 
Please view additional image of ring shown on mode's hand for size scale.

*Please indicate your ring size in the sizing box. If your size is sold out, or is not listed, please email contact@blingbywilkening.com or call our office at 505-280-8637, so that we may check size availability across our additional locations.
Ring will come packaged in a beautiful organza bag with enclosure card, inside of a silver gift box with satin lining and bow.
Material Content: Sterling silver, finest grade hand-selected and hand set cubic zirconia, precious rhodium (platinum) plating.
*Please view 360 degree video of ring shown directly below. Additional video also showcases ring on model's hand.