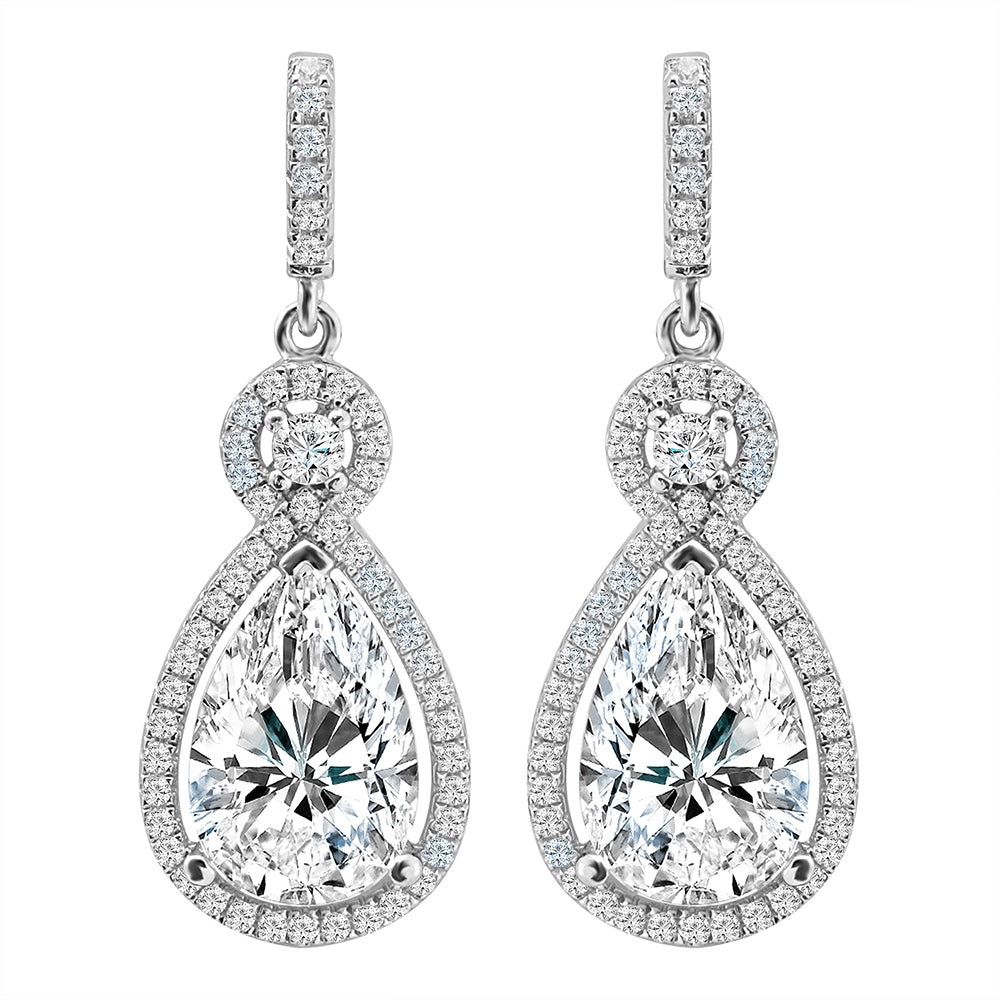 Silver Victorian Clear Teardrops
$459
Y10042
Please view video below this product description.
Product description:
These exquisite teardrops are inspired by the Crown Jewels, and are timeless and elegant. Earrings feature a 4 carat hand faceted cubic zirconia of the finest grade. Center stone is surrounded by a halo of smaller clear cubic zirconia, also of the finest grade, for unsurpassed, superlative brilliance. Earrings hang approximately 1.25 inches and are pierced. Earrings are a very comfortable weight. Please view additional model image for size scale. Earrings feature a wider disc backing to ensure they stay upright on the ears and sit beautifully. Earrings may be converted to clips. Please email contact@blingbywilkening.com to inquire about this custom service. Earrings will come packaged in a beautiful organza bag with enclosure card, inside of a silver gift box with satin lining and bow.
Material Content: Sterling silver, finest grade hand-selected and hand set cubic zirconia, precious rhodium (platinum) plating
*Please view 360 degree video of earrings shown directly below.