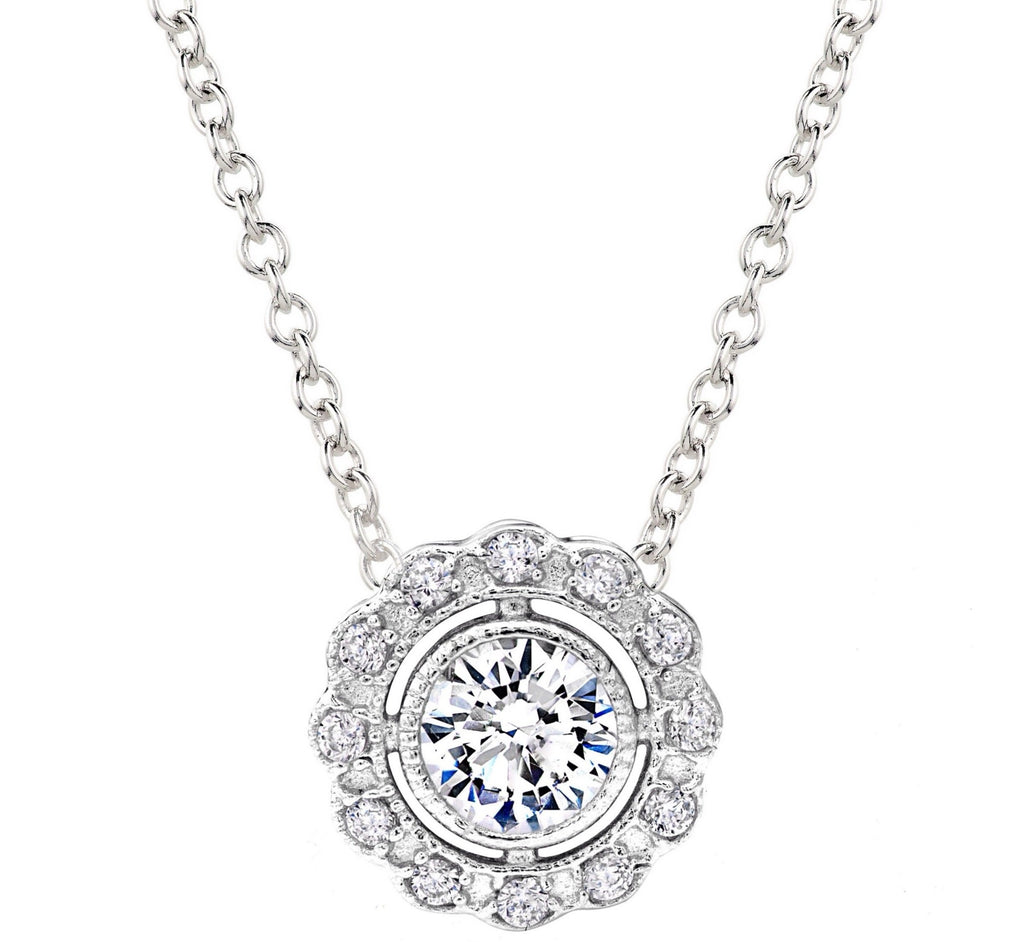 Sterling Silver Round Vintage Lace Necklace
$349
119022-SVR
Please view videos below this product description.
This exquisite necklace is timeless and elegant. Pendant is 10mm across, and is created with illustrious hand-selected and hand set cubic zirconia of the finest grade. The chain measures 16 inches long, but can be made up to two inches longer because of the extension loop detailing. Pendant and chain are sterling silver. Please view additional image of necklace on model. Total carat weight of center stone is approximately .75. Necklace will come packaged in a beautiful organza bag with enclosure card, inside of a silver gift box with satin lining and bow.
Material Content: Sterling silver, finest grade hand-selected and hand set cubic zirconia, precious rhodium (platinum) plating
*Please view 45 degree video of necklace shown directly below.