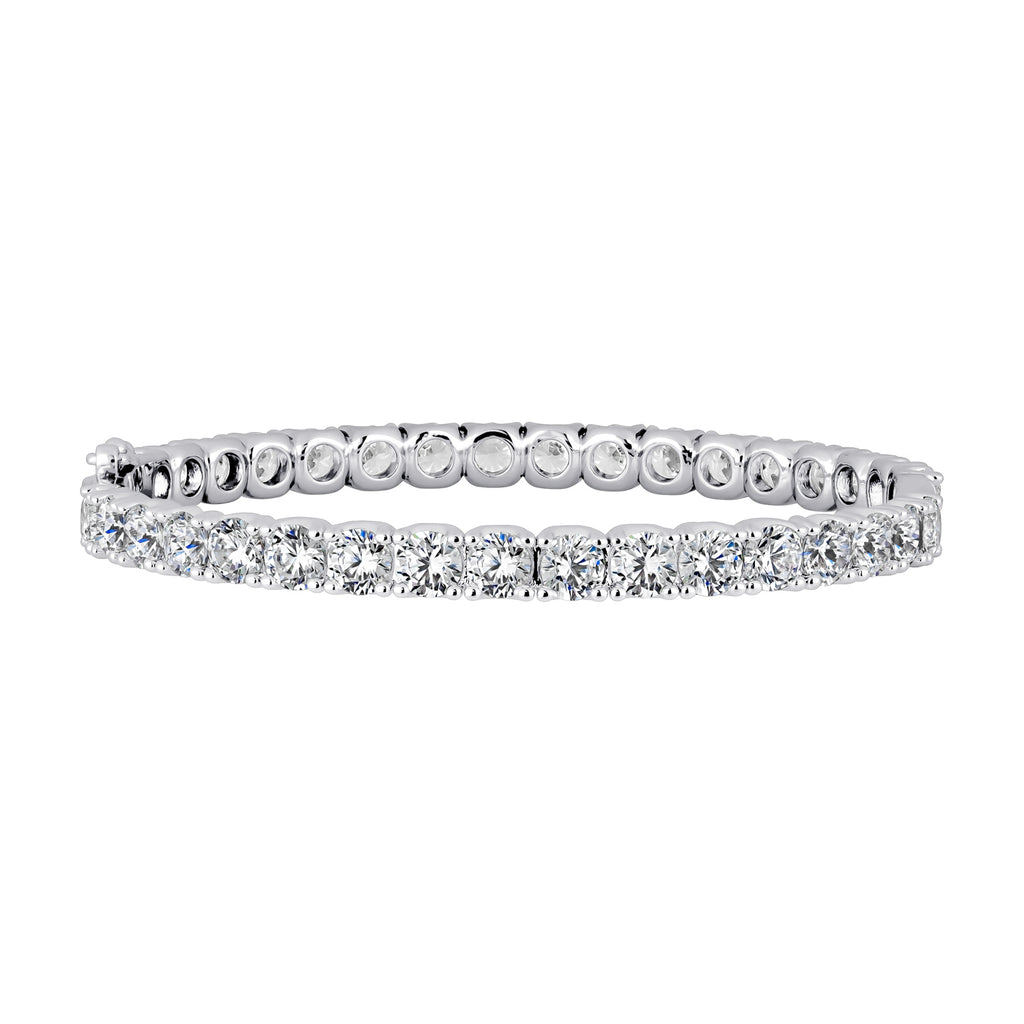 Silver Round 5mm Solitaire Eternity Bangle with Double Security Clasp
$695
Z30312
Please view videos below this product description.
Product description:
Exquisite classic bangle is timeless and elegant. Each stone is meticulously set with 4 prongs per stone for unparalleled quality and durability. The setting underneath each stone has been engineered perfectly to allow maximum light refractivity, while still ensuring maximum security of each stone. Bangle is an eternity bangle with stones around the entire perimeter of the bracelet.
Expertly designed with our double security clasp, bracelet features a triple groove mechanism on the inside of the tongue clasp, as well as an outside security closure, for the utmost security.  Each stone measures 5mm. The bangle is an oval measuring 2.5" x 2.25", which equates to a 7.25"-7.5" inch tennis bracelet. Bracelet is of a substantial and exceptionally quality weight content for the size of the stones.
Please view additional image of bracelet on model. Bracelet will come packaged in a beautiful organza bag with enclosure card, inside of a silver gift box with satin lining and bow.
Material Content: Finest grade hand faceted and hand set clear cubic zirconia, precious rhodium (platinum) plating
*Please view 360 degree video of bracelet shown directly below. 
Clasp demonstration video with designer: