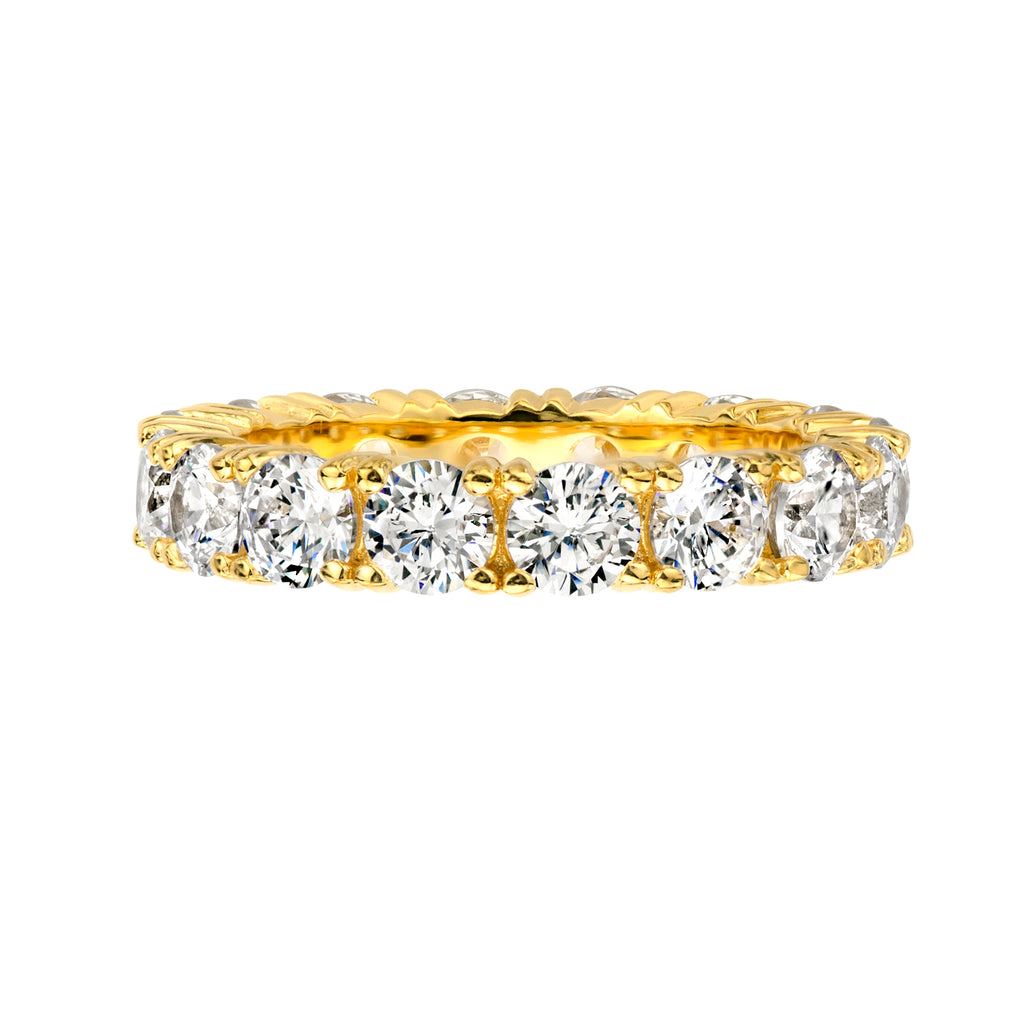 18 KGP 4mm Round Eternity Ring Band
$429
Z10050-4.5
Please view videos below this product description.
Product description:
Exquisite round eternity band is an ideal travel and everyday piece. Stones are meticulously hand faceted and set as the finest estate diamonds for unparalleled light refractivity. Each stone is approximately .25 carats. Stones are held by four prongs for added security. Bling by Wilkening gold plating is four times thicker than the industry standard to ensure unparalleled quality and durability. Ring looks exquisite stacked with two or three rings of this style, or with our 5mm Round Eternity Band. Additional images show this ring stacked with two and three of this 4mm style. Please view additional images of ring shown on model. When stacking two or more rings together, we suggest selecting one size larger in both ring styles. 
All stones are clear, but are shown reflecting other colors because of the brilliant faceting. 
*Please indicate your ring size in the sizing box. If your size is sold out, or is not listed, please email contact@blingbywilkening.com or call our office at 505-280-8637, so that we may check size availability across our additional locations.
Ring will come packaged in a beautiful organza bag with enclosure card, inside of a silver gift box with satin lining and bow.
Material Content: Sterling silver, finest grade hand-selected and hand set cubic zirconia, 18 KGP
*Please view 360 degree video of ring shown directly below.